Flat Parioli is a young reality, born in 2015 in Rome, that in just a few years has become the leading facility in Italy when it comes to creative and technical post-production.
In 1200 mq, we host a last generation digital lab, inside an historical building.
The name "FLAT" comes from the atypicalness of this structure, which is all developed horizontally on the third floor that recalls the concept of apartment and the sense of "hospitality", and which makes the people who work in the building feel like home.
Six color correction rooms, open spaces dedicated to vfx, conforming rooms, mastering… in Flat P the entire cinematic or television video stream is covered.
We accompany the client starting from the pre-production (storyboard and pre-visualizations for digital effects or machine tests and LUT creations for the shooting phase), during all the production phase (backup of the shot material, colorimetric verification, dailies transcoding), ending with the real "post" to the cinema hall or screening.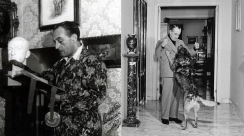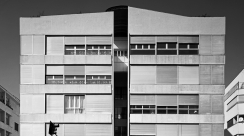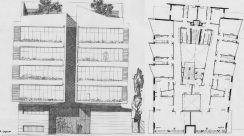 Our structure is located in the prestigious building "Il Girasole" ("Sunflower").
Built at the beginning of the 'fifties in Viale Bruno Buozzi in Rome, this is one of the most known projects of the period that can be considered as an early example of postmodern architecture.
"Girasole" is the name given to the building by the architect Luigi Moretti, who loved to give names to his buildings. In particular, the drapes that ruffle the lateral walls of the building, at those that were the bedrooms, catch the rays of sunshine producing and emphasizing varizations of light, suggesting to Moretti the name "Girasole".
This is an historical place for the roman cinema;
Rossellini (really, at first Mrs. Bergman with the children) and Totò lived in this building in Viale Bruno Buozzi, between the fifties and the sixties.
The flat in which Flat Parioli Digital stands belonged to Antonio De Curtis.
You can see the rooms by rolling your mouse over the map